Team Toshido MMA Fighters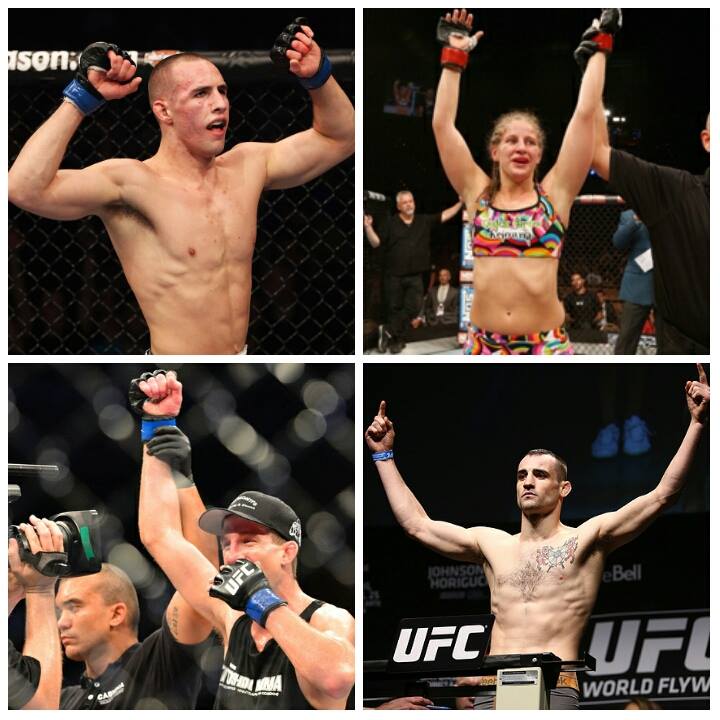 Team Toshido is one of the most respected teams in Canada!  In 2009, Toshido MMA became the #1 team in the World for having the highest winning percentage according to MMA News Outlet Sherdog.com, beating out highly respected Team Greg Jackson MMA, of Albuquerque, New Mexico.
Team Toshido Founder and Head Trainer, David Lea, has taken complete beginners in the martial arts and has developed them into World Class Professional Fighters.  Team Toshido has produced numerous Professional MMA Champions, who have competed in most of the major promotions including Bodog, SHOOTO, MFC, KOTC, AFC, AMMA, Invicta FC, and the MMA Big Leagues –The UFC!
Many of the World's top fighters train at Toshido MMA including UFC Superstars Rory MacDonald, Sarah Moras, Matt Dwyer, and Shane Campbell!
Team Toshido fighters have been showcased nationally and internationally across the globe on UFC PPV's, UFC on Spike, FOX Sports, Slice TV, Viewer's Choice PPV, The Fight Network, The SCORE, and TSN, to name a few.
If your dream is to be a Professional Fighter, competing at the highest level in this sport, then look no further.  Team Toshido has the training, experience, and contacts to help your dream become reality!
UNIT 3 – 360 Spedding Court, Kelowna, BC E-Mail: info@toshido.ca Tel: (250) 860-2126
© 2020 by Toshido MMA. Website Design by Purple Pig